A need for change in processes - Penguin Strategies
Penguin Strategies is a sales and marketing agency with offices in Israel and the US. Penguin started its journey at the beginning of 2014. From HubSpot's perspective, they are one of the few agencies with a presence in the US and EMEA warranting two channel account managers.
Since the beginning, they have seen rapid growth for the company and have gone from 3 to 27 employees in four short years. "As we grew, things kept changing," says Chief Executive Officer Perry Nalevka. "Things you do when you are a three people company don't work when you are 10, 20 and 30 people company".
Perry Nalevka says further that he realised in early 2017 that he had to figure out how to standardise processes across the company. Processes were fragmented and different across teams. "I had the questions, but I didn't have the answers". Perry quickly realised that help was needed in the form of a business mentor or consulting.
Often, the most boring thing at first glance is the thing that will save you from drowning in the long hall. Building up solid processes and procedures from the get-go will, after some time, let you sit back and watch your life work scale and succeed.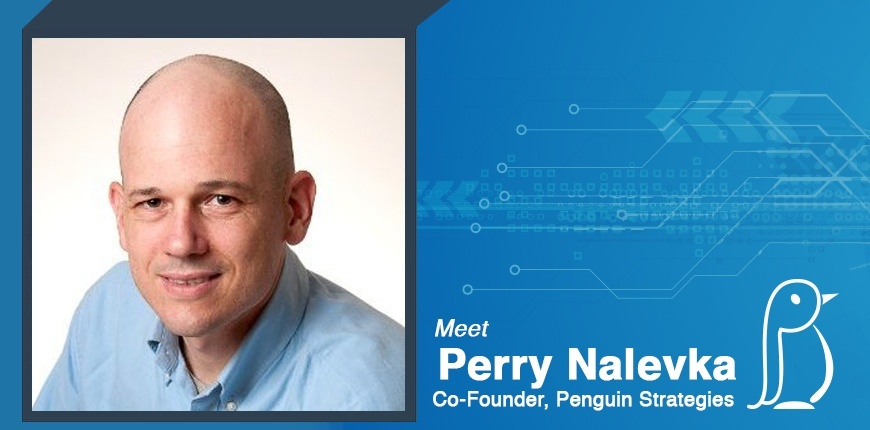 When Perry met with the Growit Group team, he quickly understood that this was going to be a collaboration like none other. "I saw the depth that they were going to go into; it really made the difference".
Penguin Strategies and Growit Group started working together in April 2017. After starting slowly through the summer, they began to really see the change. "With the holistic approach we needed, we bought the whole package. Sales, marketing, operations, finances and people".
The headline of what has changed for Penguin Strategies is that they are continuously improving their results, and are able to do less with more.
Perry explains that one of the most significant challenges before making the changes was the ability to effectively measure the growth and success of their efforts because when they grew profits were consistently used to invest in the next area of growth.
"We kept over resourcing ourselves. We kept signing on customers and hired, hired, hired. But we were not doing it with any logic behind it."
Management at Penguin Strategies realised that they were not hiring the right people and that they were not organised efficiently. Growit Group gave them just the process they needed, and they are now experiencing success in their recruiting process.
For Penguin Strategies it took only six months to comb through the staff and figure out how their teams should be formed. Doing this allowed them to deliver the service they needed to their customers.
Today Perry can report that the delivery is going smoother, things are working better, and people are happier.
The support that Penguin Strategies is getting from the Growit Group team has been really effective. In addition to good management consulting Growit got involved with sales and marketing help come up with ideas for new demand generation campaigns, says Perry.
On the financial side, working with Joakim on building out a budget for the agency has been important for Penguin Strategies. The area of agency financials is one that Growit Group gets the most amount of inquiries about. When we work with our agencies, it's the starting point for our consulting and the one area that, when you get it right, has a significant impact on the overall health of your agency.
He also thinks it is really exciting to have a budget for the whole year stating just what resources they have to double or even triple their net profits over the coming year.
"It's not only about the profits but also about having the right people, taking care of them and being able to deliver at the highest level".
What Perry thinks is special about Growit Group is that they specialize. "Because Growit Group does management consulting for Inbound Agencies only".
"Financially, Growit group comes in, rolls up their sleeves and take responsibility for your success."
For Penguin Strategies, the fact that Growit Group takes responsibility for your success and pushes you towards your goals are two really important elements of why things are going so well.
Wondering about how to have an agency that you love?
Check it out here.